Wednesday, again?!?
Featured Host 6/8/11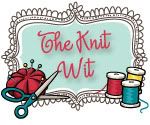 A little about Shari:
I am a SAHM Mother of 3 young boys, 4, 3 and 1, and started blogging because it looked like fun, and hey free stuff! Then it turned into a fun business and it is a lot of hard work. I do reviews, giveaways, tips on blogging, and whatever else comes up in our crazy life! I have all kinds of fun things coming up on my blog, of events, and giveaways. Also I have a linky page where you can link up on many different things!
Visit Shari by clicking the #49 link below :)